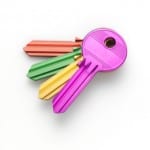 Procedure management is an ongoing process and not a single event.  Procedures are dynamic documents that need to be continuously updated and improved throughout their life cycle.  They shouldn't be written, read once and forgotten in a file cabinet!
Companies need to evaluate if they have a system in place that supports the entire process of managing procedure information.  The system must be able to handle 4 key aspects of the process:
Document – procedures are used for recording all of the initial tasks involved to complete a process.  For example, there may be many procedures and tasks performed to complete the process of order entry.  Documenting the steps leads to greater efficiency and accuracy so that the information is available the next time an employee performs the same job.
Maintain – procedure information needs to be continuously maintained.  The business environment is always changing and information must be updated in order to reflect those changes.  An effective system provides a method to easily access and update existing information with modified or new instructions.  It also must capture expert knowledge such as procedure enhancements and problem resolutions.
Communicate – a key part of the procedure management process is communicating up-to date procedure information to all users.  Everyone should be made aware of newly documented policies and procedures and any modifications that occur.  This ensures that management and its' employees are kept in sync regarding how a company actually performs their work.
Manage – the final step in the procedure management process is the business managers' monitoring of the system.  They need to assess if proper controls are in place for handling procedure information correctly.
Procedure management involves successfully implementing all four aspects of the process in order to satisfy the needs of both employees and business managers.  Employees need to get up to speed quickly with initial documentation and gain quick access to information for future reference.  Managers must be able to communicate new information as the business changes.  Also, controls must be in place to monitor the procedure management process.  Keep these four main aspects in mind when evaluating your procedure management system.