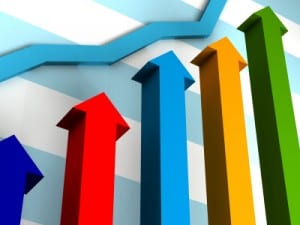 NotoWare's flexible application design gives managers a tool for better control of process improvement projects and faster implementation of changes.  NotoWare accelerates process changes by providing managers with a 5 step approach to streamline process improvement initiatives:
Identify current "as is" process. NotoWare is used to record how employees currently perform their work.  Defining processes and procedures upfront provides a solid foundation and a basis of comparison for current vs. new methods when future changes are made.
Collaborate improvement efforts. NotoWare helps coordinate the project team effort involved with process improvement changes.  It allows managers and stakeholders to work together in analyzing and developing the new "to be" process.
Define "to be" process. The updated process and procedure information recorded in NotoWare provides a foundation for training employees on new instructions, eliminating the need to create separate training material.
Communicate changes to end users.  NotoWare allows quick implementation of changes by communicating new instructions to employees.  Modifications are communicated through automatic e-mail notifications which reduces the administrative workload.
Fine tune new process details.  NotoWare is used to incorporate minor corrections to procedures and work instructions after process improvement projects are completed.  The application makes it easy to continuously update processes with the latest information.
Systemize business processes.  Using NotoWare to systemize business processes permits companies to stay compliant and be proactive.  The application has a built-in review and sign-off feature for procedure modifications, allowing easy monitoring of the change process.  Once modifications are approved, managers are prepared for the next project that requires process changes, including:
Company expansions and re-organizations.
Quality and process improvement initiatives (Six Sigma.)
Software implementation projects.
New product or service deployment.
Franchising and growth.
NotoWare facilitates the change implementation cycle and proactively prepares business areas for the next process improvement initiative.  Managing process information in a single application puts your company in a better position to promote future growth.  Please feel free to contact us to see how we can help you make the transition.
Related article:
5 Ways Procedure Software Benefits Continuous Process Improvement