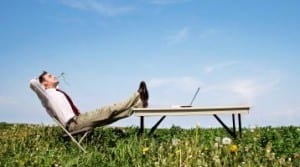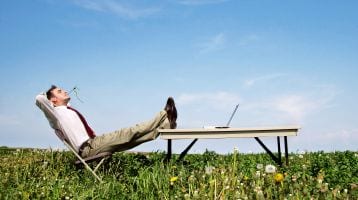 NotoWare equips business teams with the ability to use their job knowledge as a foundation to effectively develop and implement changes.  NotoWare provides team members with a method for keeping the business running smoothly while addressing ongoing changes:
Streamlined Approach
NotoWare's streamlined approach ensures that employees are up-to-date with the latest information to  stay productive while improving the business. With NotoWare, business teams are able to be more responsive to addressing business issues and delivering solutions to co-workers.
Platform to Collaborate
NotoWare provides a platform where business teams are able to collaborate and quickly develop solutions to business issues. It enables the teams to address issues whenever they occur, keeping pace with the frequency of changes.   Solution development times are reduced since they can focus on capturing changes while relying on NotoWare's functions to address the administrative work.
Method to Manage Details
With NotoWare, business teams are efficient with addressing the change details.   NotoWare maintains the relationship between the business team's people, technology and knowledge. This relationship method enables better control over handling the details and complexity of the changes.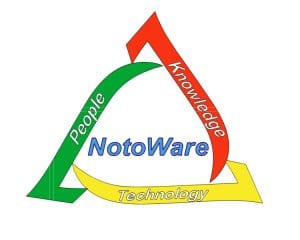 People: for the business team, people changes may include employee turnover, new role assignments and  training needs.
Technology:  the technology changes are the modifications in the software, equipment, cloud applications and other systems employees use to perform their job.
Knowledge: knowledge changes are the adjustments to how employees perform their jobs. These changes include performance improvements, changes to policies/business rules and  solutions to business issues.
Whether the changes are concerning people, technology or knowledge, NotoWare provides a process to easily identify and adjust the impacted job tasks.  With NotoWare, the details of the changes will become part of the material used for training and for supporting on-the-job learning.    The  employees are able to  maintain work quality and consistency using the new details while performing their jobs, keeping the business running smoothly.