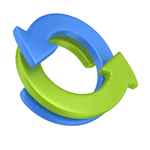 How effective is your procedure management system? Our eBook describes an innovative method for managing procedures that improves the procedure management process.
Business managers are able to maximize the benefits of procedures by using procedure management software.  Managers can improve their process for managing procedures by being able to achieve:
Quick retrieval of procedure information, leading to better efficiency.
Easy recording and updating of procedures for increased accuracy.
Management of information in a single, reliable system that becomes a knowledge resource.
Automatic administrative management of the procedure process.
Communication of new information to keep up with business changes.
If you would like to gain better control of managing your procedures and reap the benefits of an improved process, please complete this form to download our eBook.
Download eBook!
* These fields are required.