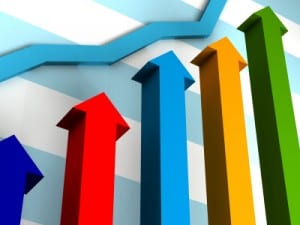 NotoWare helps you quickly communicate new policy and procedure information to your employees, resulting from business process improvement initiatives.  Companies are continuously improving their business processes through new initiatives including BPM projects, software implementation (ERP systems), new quality programs, etc.  NotoWare is an application that makes it easy for you to define and communicate new job information to employees when implementing business changes.
Effectively manage new procedure information!
NotoWare helps your business areas become more efficient and effective by providing an ongoing system for managing procedures.  Procedure information is stored in a single source and is easily accessed and updated.  NotoWare can be used to implement changes by getting the instructions for improved methods to employees quickly.
NotoWare assists with the following steps associated with the implementation cycle:
Identify existing procedures. NotoWare can be used to record how employees currently perform their work.  Defining procedures upfront provides a good foundation and a basis of comparison for current vs. new work instructions when future changes are made.
Coordinate procedure improvement efforts. NotoWare can be used as a collaboration tool to define how the new process affects work instructions.  It helps to coordinate the project team effort involved with process improvement changes.  Multiple employees can work together to identify and approve the new procedures resulting from process improvement.
Train users on new procedures. The procedure information recorded in NotoWare can be used to train employees on new instructions.
Communicate changes to users. With NotoWare, modifications are communicated through automatic e-mail notification and procedure reviews.
Record fine tuning of procedures. NotoWare can be used to incorporate minor corrections to procedures after process improvement projects are completed.
Using NotoWare to facilitate the implementation cycle results in a complete set of procedures that are in place to prepare for the next process improvement initiative.
Related topics:
5 Ways Procedure Software Benefits Continuous Process Improvement