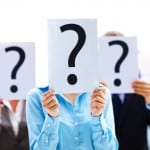 All employees, regardless of performance, eventually leave a company. The problem for the company is that many of these employees leave with valuable job knowledge. It is imperative that a company have procedures in place to, not only capture job knowledge, but to permanently capture it.  The information can then be relayed reliably and efficiently, to the next set of employees.
Use of Procedures to Retain Job Knowledge
Procedures provide a valuable working knowledge of how to effectively perform a particular job. In short, they provide a consistent methodology of how to perform a job from one employee to the next. Nevertheless, new situations always arise and new solutions are discovered. It is critical that these new solutions be incorporated into procedures so that the company is not constantly "reinventing the wheel."  Procedures should contain both routine work instructions and solutions to problems.
Effective Capture of Information
Fortunately, procedure management software now exists that facilitates the capture and dissemination of this valuable job knowledge. The software provides a method to easily record and maintain job information within procedures.  Job knowledge is effectively captured in procedure software and easily updated for future use.  Procedure software also automates the communication of new procedure information, including problem resolutions.  This allows companies to build an ongoing knowledge resource with the most complete job knowledge.  The latest job information is made available to current employees and can be used as training material for new employees.
Overall Benefits
Obviously, the codification of a company's work knowledge will stand as the definitive resource when it comes to company policy and problem solving. In short, procedure management software will ensure capturing of job knowledge in the most timely and efficient manner. In addition, the iterative effect of constant updates will see the company using the latest and greatest developments in job knowledge.