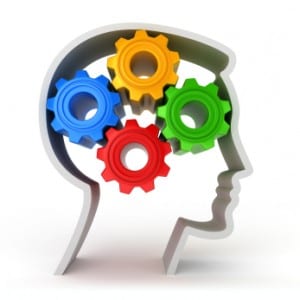 Systemizing business processes involves converting employee knowledge into process information for smoother company operation and faster change management.  Job knowledge is retrieved from an individual's head and recorded into a standard system so that it's readily available to other team members.
Systemization makes process knowledge more tangible for employees since they are able to access the information they need in order to perform their work, eliminating the guesswork.  Lack of systemization results in work disruptions where employees are struggling with figuring out how to accomplish their tasks instead of performing them.
Five Reasons for Systemizing Business Processes 
Prevents Job Knowledge Loss.

 Too often, an employee leaves a position and their replacements are stuck "reinventing the wheel" of how to perform their new job function.  By disregarding the need to systemize their business processes, companies run the risk of knowledge attrition and loss of a valuable company resource.

Improves Efficiency.

When an employee needs to find an answer to a job-related question, they can quickly access the information from the system.  This especially applies to situations where employee are confronted with more obscure, non-routine tasks that they may not remember how to handle.

Promotes Consistency.

  Capturing process information in a reliable system ensures that all employees are working with the same information that's stated in concrete terms. They aren't relying on their perception of how a process should operate. It also prevents them from working with outdated instructions that could lead to job errors.

Inspires Team Collaboration.

  Process team members are better able to collaborate on issues since everyone is kept up to speed with the latest information. This saves time and improves teamwork so that employees can implement process reviews and changes more quickly.

Facilitates Process Improvement.

  Systemizing business processes allows managers to be better prepared for the next set of process improvement initiatives. The "as is" current process is already recorded and they can more easily assess the impact of their proposed "to be" process. Managers can also delegate more of their tasks to employees since processes and procedures are organized in a standard system.
There are many other related benefits associated with systemizing a company's business processes. Most importantly, employees are kept "in sync" with how the company operates, promoting better communication and saving time.
For more information, click on the following link: Use NotoWare to Systemize Business Processes