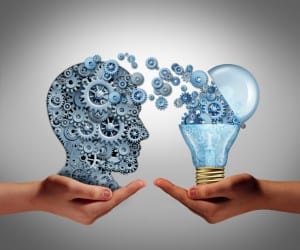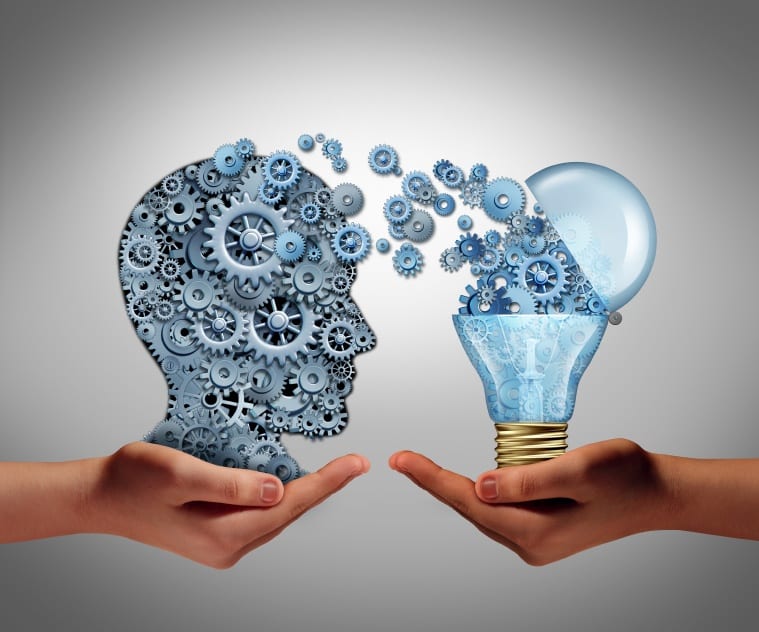 Job aids help employees get up to speed faster and achieve a higher level of performance.  They reduce initial training time by allowing employees to learn more efficiently, using on-the-job knowledge.  Job aids also provide a convenient tool for sustained learning, offering a long-term approach to training.
Job aids are available in many different forms and have evolved to versatile, computer-based solutions.  Today's digital job aids offer companies many benefits, including more rapid adaptation to business changes.  They allow reduced time to competency and help organizations surpass the limitations of traditional training methods.
Training Limitations
Employee training typically consists of a short-term event that takes place on-line or in a formal classroom setting. New employees are faced with the challenge of learning their training material and retaining it. After training is completed, employees are placed in the work environment to either sink or swim.  Some common problems with training are:
Lack of Personalization. Training often has a "one size fits all" structure.  It lacks the flexibility to accommodate different learning speeds and styles.

Work Interruption

– employees are pulled away from their job in order to complete their training, interfering with productivity.
Information Overload. Employees are bombarded with a high volume of information during their orientation, making it hard to remember everything.
Outdated Material. Training material can be difficult to maintain and may not reflect the latest information.
Missing Job Expertise. There's often a gap between the training material content and actual hands-on job knowledge.
How can employees get more out of training and successfully apply it to their job? The answer is to give them a useful tool that allows faster learning and on-the-job competency.  Job aids provide a solution by facilitating the transfer of knowledge to hands-on work situations.
The Benefits of Job Aids
A job aid, by definition, is a tool that employees use to quickly access the information they need to perform their tasks. Job aids have many different configurations, including informal tools such as handwritten notes, pictures, diagrams, etc.  They have evolved to computer-based versions which have more functionality than informal, simple tools.  Today's digital job aids offer a versatile approach to learning and have the potential for widespread use.
Increase Productivity – Learn as You Work!
Digital job aids save time by giving employees the right information when they need it.  The information is available from their desktop so they don't need to search for it.  Employees are able to be more productive by gaining:
Quicker on-demand access.  Digital job aids can provide employees with a portal to their personalized job information.  They gain convenient access to relevant knowledge within seconds and a few mouse clicks.
Reduced training time.  Job aids shift the focus from classroom training to hands-on training.  They help employees learn as they perform their work, reducing the time for upfront training.
Increased self-sufficiency.  The use of job aids empowers employees by enabling them to become more self-sufficient.  They are able to rely less on co-workers and managers for training.
Sustain Learning and Readily Adapt to Changes
The latest job aids promote continuous learning, leading to more consistent on-the job competency.  They allow employees to have a richer learning experience by facilitating job knowledge retention. Some key benefits offered by today's job aids include:
Flexible learning structure – more functionality than informal tools, allowing greater flexibility for different levels of user knowledge.  Allows incorporation of videos, links and images to enhance the training experience.
Task-based instructions – access to specific task-based instructions makes it easier for employees to learn and retain the details of their job.
Keeps employees up-to-date – higher tech job aids automatically update employees with notifications about new information so that they can stay current.
Handles work complexity – provide employees with situational decision logic to support complex tasks.  Use of conditional branching gives employees instructions for handling more difficult task situations.
Adaptation to change – job aids can help employees adapt to business changes by allowing them to re-learn aspects of their job more easily in order to stay up-to-speed.
Advances in technology have made it possible for job aids to become a valuable tool for sustained learning and increased productivity.  For more details about using job aids to improve employee learning and performance, please click on the following link: Ongoing Employee Training.
Reference articles: