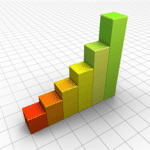 Do you need a better way to handle procedure information so that valuable job knowledge isn't lost?Many organizations lack an effective process for handling procedure maintenance, including changes and updates.  This causes a decrease in job efficiency since employees aren't able to access the information that they need to perform their job.  Do you need a better way to improve your procedure management approach?
Procedure software provides a solution for improving the procedure management process, making both the jobs of employees and managers easier.  The software provides a simple method for updating procedures with the latest information, including procedure modifications and enhancements. The application's innovative design makes it easy to organize, maintain and communicate procedure information in the following ways:
Provides quick retrieval of information.  The software manages the information within the procedure by organizing information into manageable sections.  Employees can quickly navigate to a specific section for information instead of searching through lengthy documents.
Allows easy recording and updating of procedures.  Procedure software has a built-in structure that guides the user in documenting procedure information, providing consistency so that the user only needs to be concerned with updating the content.
Gives employees a go-to resource.  It provides a single source for job-related information that can be used as training material and an ongoing knowledge resource.  All business units are able to use one application, eliminating the duplication of efforts to develop their own system.
Helps business managers keep up with changes.  The software's capability to handle easy updating and communication of procedure modifications makes it easier for managers to handle changes in today's dynamic business environment.
Business areas can improve their procedure management process by taking advantage of procedure software's innovative design and wide range of features.  Procedure software provides an ongoing process for managing and communicating procedure information, benefiting both employees and managers.