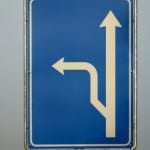 What happens when an employee encounters a "hiccup" while performing their day-to-day tasks?  The job at hand still needs to be completed until the root cause of the "hiccup" or problem is resolved.  Someone needs to come up with a creative solution and sometimes, a temporary fix to the problem i.e. workaround solutions.  These solutions can be communicated to employees, using procedure management software.
Make Workaround Solutions Available to Employees
A workaround consists of alternative steps to address problems and job exceptions.  Workarounds often require "out of the box" thinking and represent valuable solutions.  Recording them as part of the procedure where the problem is encountered ensures that the solution isn't lost, making it available to the next employee when they need it.  Including a workaround solution within a procedure makes the procedure more complete.  The procedure now contains both routine work instructions and the non-routine steps required for handling job exceptions.
How to Incorporate Workarounds in Procedure Management 
Even though it makes sense to include workarounds in procedures, employees are often left without a tool for capturing this information in a reliable location.  Procedure management software offers a solution since it provides the capability to insert the workaround within the procedure instead of putting it in a separate system.  There's no need to hunt through documents, e-mails, knowledge base systems, etc. for the workaround.  A section or branch is added to the procedure with the workaround instructions.
The Benefits
Having a procedure management system in place that includes the workaround as part of a procedure gives employees the ability to:
Automatically communicate problem resolutions.  The procedure can be easily updated once the workaround has been determined.  The procedure software automatically communicates this change to other users so that everyone is kept up-to-date with the latest information.
Provide quick access to solutions.   When the next employee encounters the same problem, they can quickly access the procedure that contains the workaround solution.  Recording the workaround in the procedure software allows employees to immediately get an answer, saving valuable time.
Using a procedure management system to capture workarounds allows companies to more effectively communicate workaround solutions to employees.  It also increases job efficiency by providing a method for quickly finding solutions to job-related problems.