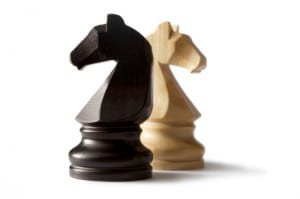 Procedures and user guides are sometimes mistakenly referred to as the same thing.  They are not interchangeable terms and although they complement each other, they have obvious differences and purposes.  User guides are typically software based whereas procedures are employee based.
User guides describe the overall features of a software package.  The software vendor typically provides a user guide/user manual for their customers which contains comprehensive informaton, describing the software's features. The user guide communicates the software's functionality to a wide range of customers and lists information that most companies only use a portion of.
Procedures are more specific and include the knowledge of how employees perform their job responsibilities. Procedures may only refer to a subset of the features listed in the user guide, depending upon the individual company's needs.  Also, procedures may contain instructions for using more than one software product and describe how employees can integrate multiple software applications to perform their job responsibilities.
What are their major differences?
| | |
| --- | --- |
| User Guides | Procedures |
| Lists descriptive product information for the vendor's customers. | Lists instructional job information for employees. |
| Provides information for a single software application. | Provides the instructions of how to use the software applications (maybe multiple) needed for the job function. |
| Lists core functionality for a given software product. | Contains the instructions for any additional customization: special configurations, new fields, library additions, adjustments, etc. |
| Gives a general description of the software's functions. | Provides the knowledge of when, where, and how to use the software features. |
How are procedures and user guides related to each other?
A user guide provides the basis of information that business analysts use in developing procedures for software implementation.  The user guide is the starting point for obtaining instructions on how to use a software package to meet business requirements. The instructions that are applicable to the requirements can then be recorded in a procedure, using procedure management software.  This makes the knowledge of how and when to use the software more easily accessible to the user.
To sum it up, procedures are used for recording and communicating knowledge whereas the user guide provides an information source for investigating approaches on how to best use the software.  They complement each other and are used side by side but have different functions.