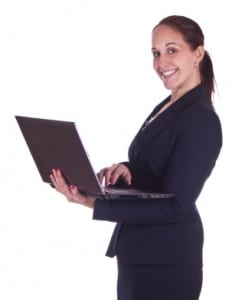 CEOs can benefit from having work instructions, just like any other employee in the company.  The idea of a CEO having work instructions may seem odd to some people since they envision work instructions as orders dictated by a boss to their employees, regarding how they want them to perform their job.
Yet, a CEO does not have a boss they need to answer to.   Many CEOs would argue that point and state that they are accountable to their stockholders, customers, employees etc., and thus they have many bosses.   The issue here is that CEOs are generally self-governing with making decisions on how to perform their work.   No one is forcing them to follow work instructions and there needs to be a compelling reason or benefit for the CEO to use them.
Work instructions capture the value of job knowledge.
CEOs are similar to other employees where they perform certain tasks in order to accomplish their job and there is a concern about how well these tasks are being performed.    They strive to figure out the best method to accomplish their tasks and will identify ways to improve these methods over time.   Like their co-workers, the CEOs are continuously gaining expertise on performing their job.   Having a boss-like mentality, they recognize that job knowledge has value and should be captured in work instructions in order to benefit the company.
Work instructions provide CEOs with better control over their job.
A compelling reason for using work instructions is simply that they make the CEO's job much easier.  CEOs need to know a large amount of information in order to perform the various job tasks that they are responsible for.  Trying to remember this job knowledge can be challenging for a number of reasons:
Job task scheduling can be diverse where some tasks are performed daily while others only a few times a year.
Their task is usually complex and requires using multiple company systems and software packages.
The tasks may increase in complexity by involving different sets of instructions to address various business scenarios.
It's difficult to keep up with the latest instructions which are changing as better methods to perform these tasks are identified.
Other life events can distract them and affect the ability to recall the task instructions (everyone has an occasional bad memory day).
With work instructions, the struggle to recall steps for performing a task it is no longer an issue.  If the CEO gets stuck, they can just look up the work instruction and complete their task.   This makes their life much easier.  They are not wasting valuable time and effort, trying to recreate some job knowledge that was known in the past.
Using work instructions does require some discipline with keeping them maintained and up-to date but it's worth the effort.  If new information on how to better perform a task isn't preserved, then the management of that knowledge is incomplete, resulting with the CEO being burdened with having to remember the correct method.  By preserving the information in work instructions, it can easily be accessed for future reference.   The CEO benefits from using work instructions since they are no longer bogged down with the baggage of resolving former issues and their time is better spent on facing new challenges.