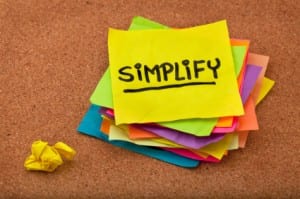 How easy is it to record your standard operating procedures or work instructions?  Can you find job-related information within seconds?
NotoWare is a web-based application that simplifies the process of maintaining, retrieving and communicating work instructions, policy and procedure information.  It allows employees to get answers to job-related questions from their desktop with just a few mouse clicks and within seconds.  NotoWare makes it easy to organize job information, based upon the individual job tasks that employees perform.  The benefits of using NotoWare include:
User-friendly structure with easy access to job knowledge.
Quick retrieval of information using drill down menu or search capability.
Management of information in a single, reliable system that becomes a knowledge resource.
Communication of new information to keep up with business changes.
Please fill out this form to download our tip sheet: 6 Ways NotoWare Simplifies Procedure Management
* These fields are required.